SOME OF OUR ARABIC TUTORS:
Omar Nassra
Omar Nassra is the Director of London Arabic Tuition. He specializes in teaching the Levantine dialect and political/media Arabic. Omar has over 8 years experience teaching one-to-one in Syria and London.
He has published several textbooks, including 'How to Speak Levantine Arabic' and a dictionary of colloquial Arabic.
Omar is one of the few teachers in the world who have worked out a system for teaching colloquial Arabic. His methods are highly successful, and his students know him to be a natural teacher – flexible, patient and passionate about his subject. He currently teaches diplomats working for the Foreign Office. Omar is committed to professional development and has an Arabic teaching degree from SOAS University.
Haifa Sa'ad

Haifa is Lebanese and has several years teaching experience. She is specializes in teaching Modern Standard Arabic and the Levantine Dialect. she previously worked at UCL Language school, London. Haifa is highly effective teacher who gets excellent result from her students.

Fartun Tahir
Fartun is a native gulf Arabic speaker. She has lived in Saudi Arabia for more than 20 years and she is now specialising in teaching Gulf Business Arabic at the highest standard. With over 3 years of experience in teaching languages to international students, business professionals and individuals from a variety from backgrounds Fartun's style of teaching is unique: she is able to create a friendly atmosphere and encourage her students to speak Arabic within a short space of time.
Esra Hamad
Esra is from Jordan and has also spent many years in Egypt. She specialises in teaching the Levantine and Egyptian dialects as well as Modern Standard Arabic. She has a teaching certificate from SOAS University and a degree in translation (Arabic and English).
Hassan Ali
Hassan has over twenty years experience teaching Arabic. He is originally from Egypt and specialises in teaching the Egyptian dialect and Modern Standard Arabic. He previously worked at City University and has taught Arabic at various institutions.
Nivien Haleel
Nivien is a native Egyptian speaker. She teaches Modern Standard Arabic and the Egyptian dialect. She can also teach Quran. She previously worked in a Language Primary School in Egypt for 5 years and has over 7 years experience in teaching adults as well. Nivien has an Arabic degree from Egypt and a diploma for teaching adults from UK
Muthafar Alqaseme
Muthafar specialises in teaching Modern Standard Arabic and the Gulf dialect. He has many years teaching experience and also works as a presenter for Iraqi media channels. He is originally from Iraq and has a degree in journalism and translation.
Please
click here to see more of our tutors.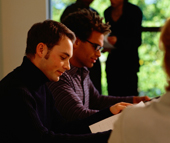 The students
:

- are all levels and ages
- come from different backgrounds and learn Arabic for
a variety of reasons
- are taught individually or in small groups
- take lessons in their home, the tutor's home or
our location
SOME OF OUR CURRENT STUDENTS
ALEX ALNAFFAH
I
have been studying Arabic for 3 months with London Arabic Tuition and have found the teaching methods both effective and impressive. I would not hesitate for a moment to recommend London Arabic Tuition for anybody wanting to achieve proficiency in spoken and written Arabic and for those who wish to acquire a practical usage of a difficult language quickly.

I am more than happy to give further details about my experience with London Arabic Tuition should anyone be interested.
alnaffah@o2email.co.uk

..............................................
I have been studying with London Arabic Tuition for three months now. The tuition is engaging, and the teacher manages to tailor the pace to my needs, abilities and interests. Furthermore, he places an emphasis on fluid speaking and listening as a precursor to written fluency, an approach I endorse. All in all a good experience

Please feel free to contact me for any further information.


jonathan.graber@gmail.com
............................................
CHARLOTTE TAYLOR

I've been studying Levantine Arabic with London Arabic Tuition for 2 months and I'm enjoying every minute! I find the lessons very informative and I'm learning much faster than I expected. I have tried other teachers in the past but LAT is the most effective.

I would thoroughly recommend studying Arabic with London Arabic Tuition.


......................................................................


Please click

here

to read more about our students.

SOME OF OUR PUBLICATIONS
Spoken Arabic Conversation
Learn To Speak Arabic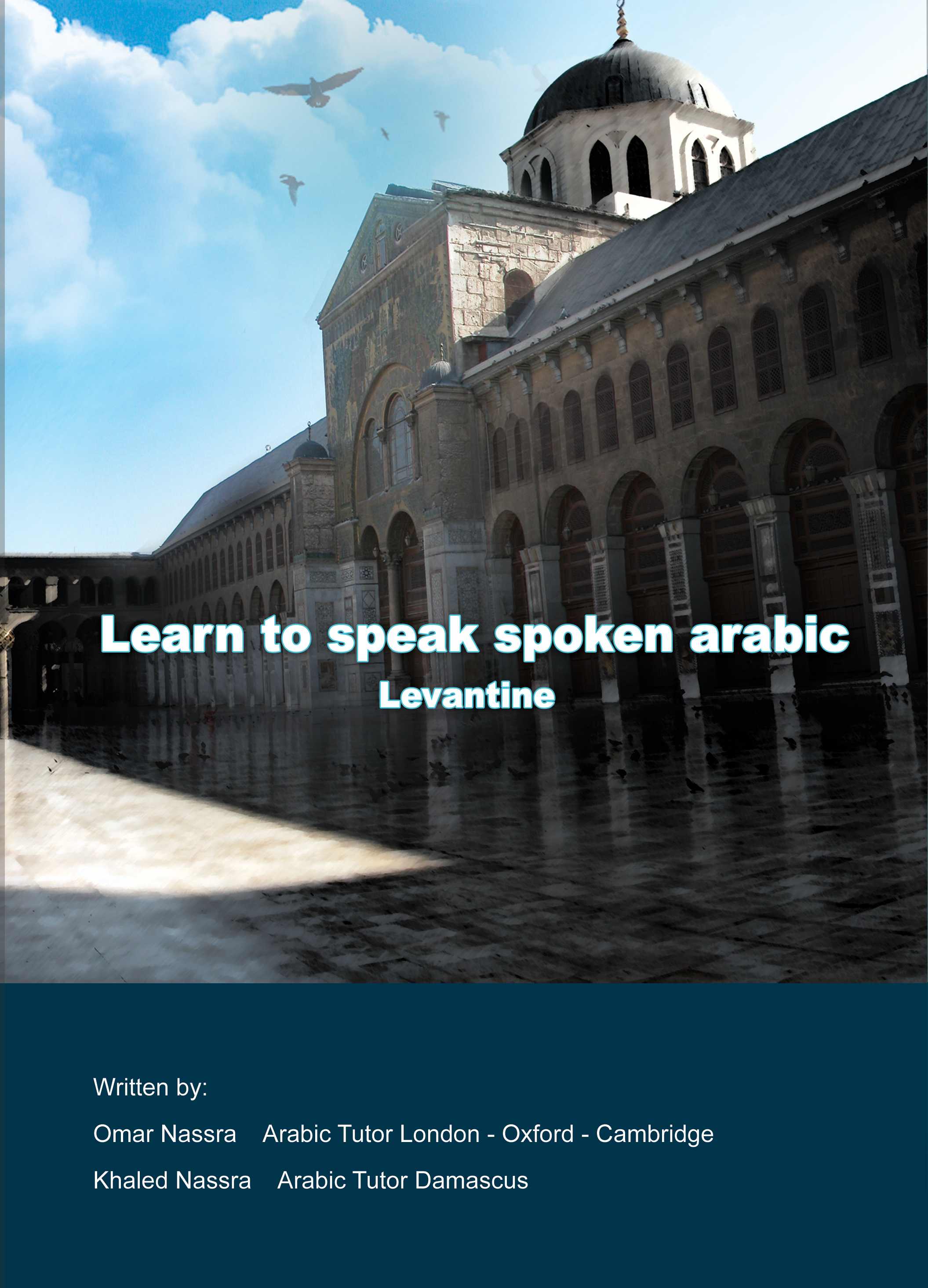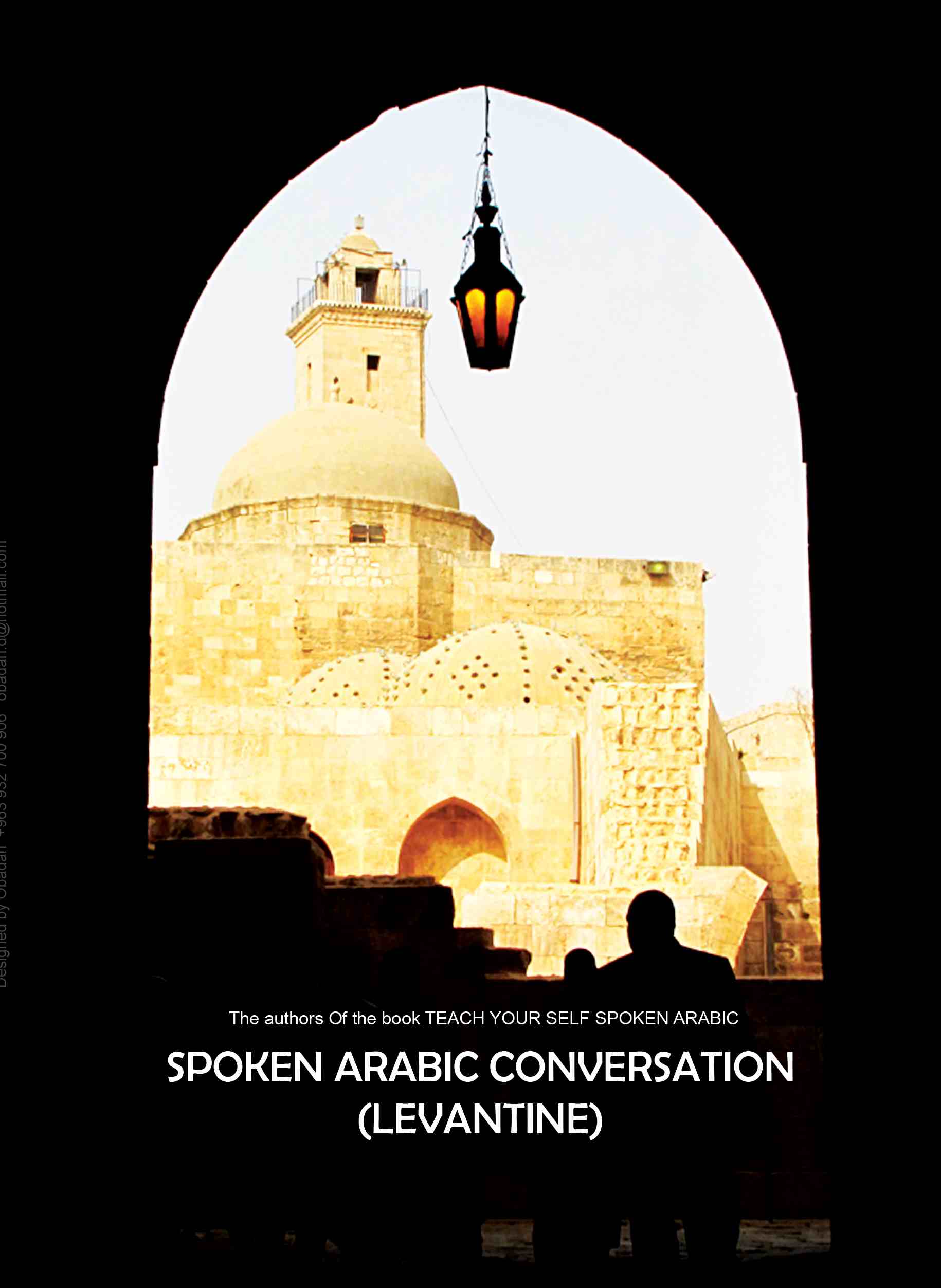 Written By Omar Nassra
Written By Omar Nassra

To see more click

here

please.
You can buy our Spoken Arabic vocabulary book now!

Click

here

please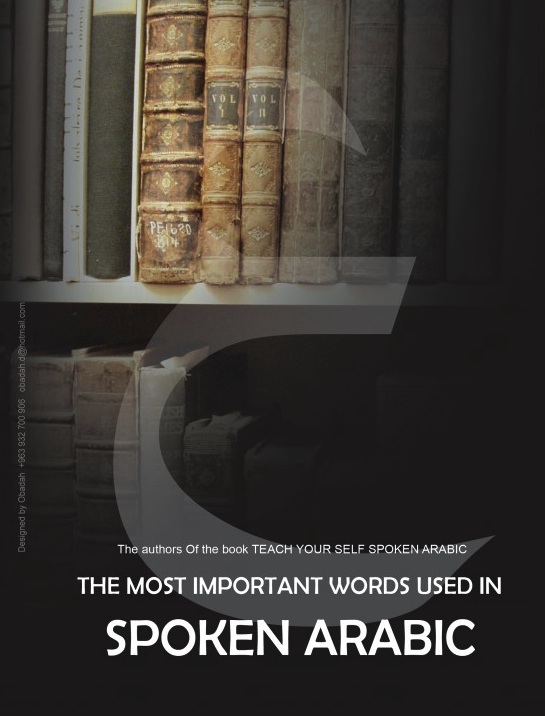 WE ARE CONFIDENT THAT WE OFFER THE BEST VALUE LESSONS IN LONDON!

WE GUARANTEE THE OUTCOME OF OUR ARABIC COURSES
MOST OF OUR TEACHERS ARE LECTURERS IN LONDON UNIVERSITIES

LINKS TO TOP SCHOOLS IN DAMASCUS AND LEBANON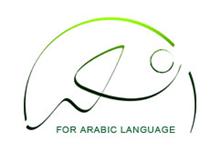 If you want to Learn Arabic in London, Learn Arabic in Cambridge, or Learn Arabic in Oxford then study with London Arabic Tuition.